Lyle Turner has been active in the construction and real estate business since his graduation from Southern Methodist University in 1983. Mr. Turner's real estate experience includes all major real estate disciplines including commercial, retail, multifamily and single family residential properties. Mr. Turner is very active in the Oak Lawn, Lakewood, and Briarwood areas of Dallas as well as the Park Cities.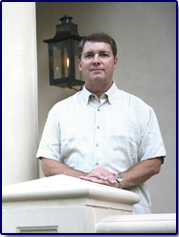 Before founding his real estate investment and in house construction company in 1993 Mr. Turner has performed such roles as VP Acquisitions for Lee Shau-kee who, at the time, was ranked by Forbes as the fourth wealthiest man in the world. The Wall Street Journal reported this program to be one of the savviest acquisition programs coming out of the Savings and Loan debacle. Mr. Turner has also provided real estate services to such companies as AT&T, FedEx Kinko's, Bechtel, Pearle Vision, T-Mobile and Sprint. Mr. Turner has also achieved "Preferred Builder" status in the highly regulated and tightly controlled master planned development, Stonebridge Ranch.

Mr. Turner is a licensed real estate broker and a member of good standing in the following organizations; Texas Real Estate Commission, Texas Apartment Association, Texas Residential Construction Commission, Apartment Association of Greater Dallas, Home Builders Association of Greater Dallas, National Apartment Association, Texas Association of Builders and the National Association of Home Builders.